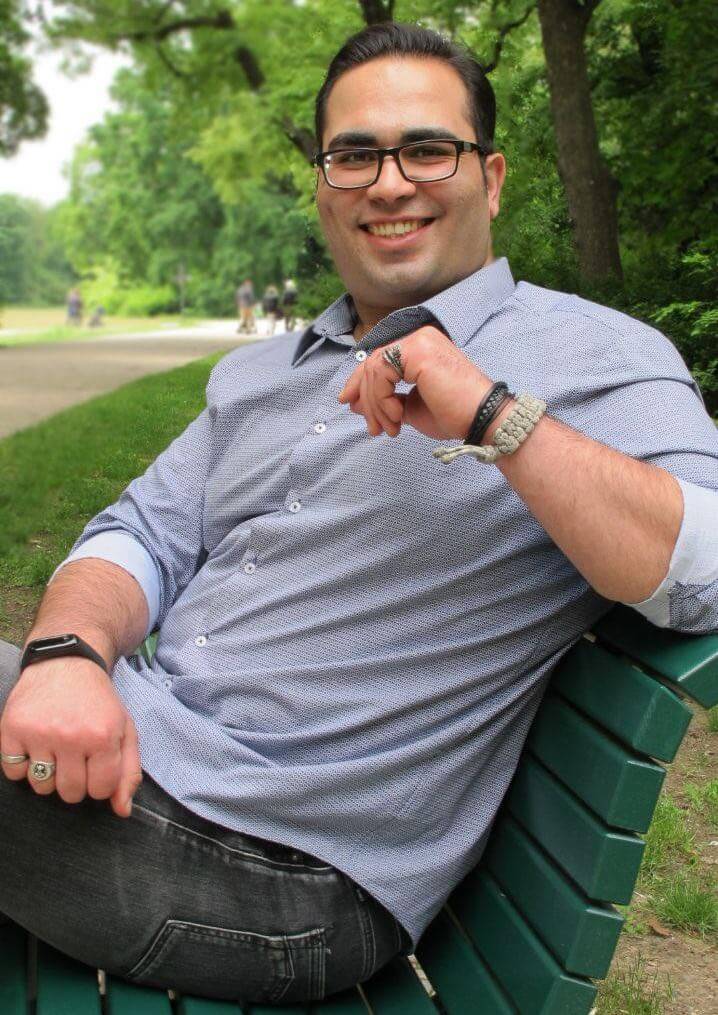 Seyed Ebrahim Taghavi, born in 1986 in Tehran, obtained a bachelor's degree in German translation from the University of Tehran, then immigrated to Germany in 2015 to study for a master's degree in German language and literature at the University of Potsdam.
Taghavi has many years of membership in and cooperation with fandoms of fantasy and science fiction literature and publishers in Iran. Earlier in 2008, he translated "The Children of Hurin" by J.R.R. Tolkien from English to Farsi in collaboration with Reza Alizadeh, and this book was published by Rowzeneh Publishers.
In 2019, he completed his master's course with a focus on German medieval literature, and since the beginning of 2020, he has moved to Berlin and is living in this city.
At the beginning of 2021, Seyed Ebrahim Taghavi founded Azadnamgan Publishers in Berlin, whose first product, Qualityland, by Marc-Uwe Kling, and its latest product, The Sanctimonious Superpower, by Michael Luders, are presented to you with his translation.